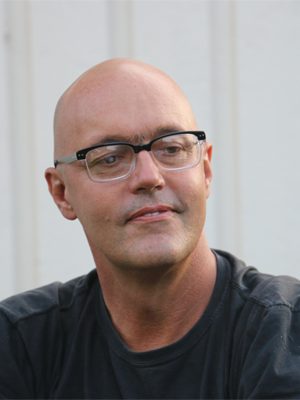 Douglas Lyon is a physician and epidemiologist with a long history of working in complex emergencies with MSF, CDC and UNHCR. His work in the United States has primarily been in county and migrant health clinic. He believes that physicians, given their oath to heal and care of the most vulnerable, have a duty to speak out and speak up when they see wrong — whether it relates to the direct care of patients or the result of failing systems, institutions or governments. He aspires to help with change through the written and spoken word. His favorite expression is, "Sunlight is the Best Disinfectant."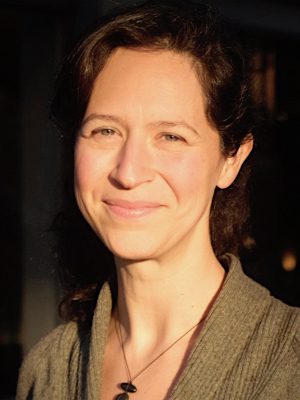 Annie Brulé believes in the power of words and pictures to change the world for the better. A teaching artist, she spends a lot of time in college, high school, and junior high classrooms (both indoor and outdoor) showing students how to harness that power. Her areas of specialty and interest include graphic novels as a literary artform, maps as storytelling devices and strategic tools, and drawing as a tool for scientific observation and inquiry.
Annie co-founded the independent publishing company Chatwin Books, and serves as Art Director and lead designer there. And like any good scrappy, indie publishing team member, she also wears some editing and copywriting hats. Her true intent in publishing books is to give a platform to underrepresented voices in the literary world—those who should be heard and often are not. To that end, she has worked since 2015 in partnership with the Seattle-based Stories of Arrival Refugee & Immigrant Youth Poetry Project, to produce highly-polished anthologies of the poetry created by ELL high school students through that project—essentially helping recently-settled teenage refugees become published authors. She also works closely with several Washington State tribes and tribal-focused non-profits, to meet the needs of indigenous communities by publishing works on native nutrition, cultural resilience through storytelling and language survival, and most recently a K–12 curriculum on indigenous ecology for Washington, Oregon, Alaska, and British Columbia. 
In another era of life, Annie has enjoyed acting, producing, and writing for the theatre.
Annie has served on the boards of several Washington State ecology and education nonprofits, and on the advisory board of the Northwest Indian College.
Her favorite saying is, "Hope is a verb with its sleeves rolled up."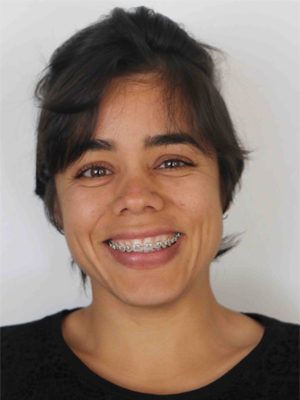 Solymet Carrero completed her studies in mechanical engineering in San Cristóbal -Venezuela. Her family and professional life is spread between San Cristobal, Venezuela and Pamplona, Colombia. Holding dual citizenship has allowed her to move between and work in both countries.
An athlete most of her adult life, she has also become a yoga teacher. A great organizer and motivator of people, she organized an acrobatic yoga workshop in San Cristobal in October of 2018, bringing in the Canadian Founders of Acroyoga Montreal (acroyoga.com) to teach. Solymet has a huge heart and when I mentioned the idea of a storybook to collect the personal testimonies of Venezuelans on the road she immediately recognized its importance. Within a day she had a methodology, the book , a poster and had convinced Dona Marta, the owner of the Refugio in Pamplona, to let her give it a try. Solymet has an interest in continuing and improving this story collecting and telling initiative (encouraging depth and focus to stories) and finding ways to best support refugees as they are forced to continue on the road to Bucaramanga. Always optimistic and hopeful she believes in meditation as a means of healing and evolution. She reminds us all, "Everything is simpler if you wake up early and meditate".
Perhaps I can add a section on how her friends see her … some things I'd like to add with Sol's permission
Keen eye and passion for the truth
Intolerant of the mistreatment of others
Andina – mountain girl, climbing, mountainbiking
Athlete – pushes herself and othersy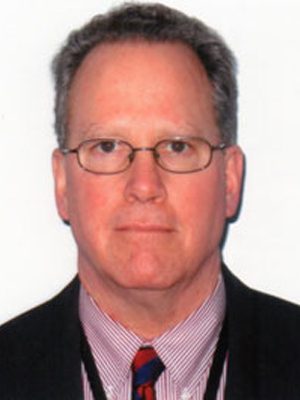 David Robinson retired as a career member of the senior foreign service in 2017. His domestic and international assignments included serving as: Assistant Secretary of State for Conflict and Stabilization Operations, Ambassador to Guyana, Assistant Chief of Mission in Afghanistan, Principal Deputy Secretary of State for Population, Refugees and Migration, Principal Deputy High Representative in Bosnia and Herzegovina, and Special Coordinator for Venezuela Policy in the State Department's Bureau of Western Hemisphere Affairs. Earlier in his career, he served as Deputy Chief of Mission in both Paraguay and Bolivia, as the State Department's Deputy Director of Refugee Admissions, and completed assignments in El Salvador, the Dominican Republic and Iceland. 
Since retiring, Ambassador Robinson served briefly as Executive Director of Jesuit Refugee Service, USA and as diplomat in residence at the Keough School of Global Affairs at the University of Notre Dame. He currently lives in northern New Hampshire with his wife, Donna, and spends his time hiking, skiing, and playing with his grandson. He has two children, a daughter, Casey, who is a mother and teacher in New Hampshire, and a son, David, who is an officer in the United States Marine Corps.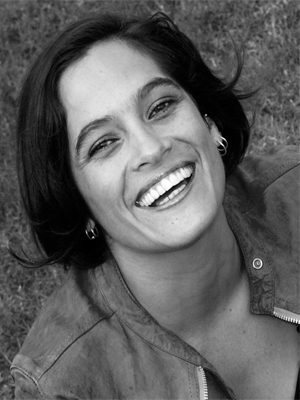 Yearime is an old friend just finishing up PhD in theater in Paris/Sweden and returning to Mexico. She is passionate about helping those whose voices are not often heard. She was excited to join the board of TodoSomos and to volunteer her time to help organize our first few productions (story reading nights). I am working on a translation of her biography, see below;
Born in Mexico, Yearime has lived and worked in many different countries in Latin America and Europe. Initially she studied business and graduated in 2005 at Universidad Iberoamericana, Mexico. She befriended Douglas in Rio de Janeiro where she had begun writing short stories and joined a theater group (based on Jacques Lecoq's pedagogy). She followed her heart and theater to Europe where in Barcelona she studied under Paola Rizza and Christophe Marchand. Infatuation led to love and a calling to theater as a life and profession. Eight years ago she moved to Paris to study at École Internationale de Théâtre  Jacques Lecoq. To deepen her experience in addition to this school, she enrolled to research at Laboratoire d'Etude du Mouvement (L.E.M.). Yearime will complete her PhD in Paris/Mexico/Sweden next year and will move back to Mexico City for 2020. Her thesis is a work to study the socio-professional careers of performers in the theatre world as well as the importance of physical spaces as artistic meeting points. With a life spread between Paris, Stockholm and Mexico City she continues to work as performer and artistic associate in theatrical productions, this currently with Open Heart Surgery in Toronoto http://www.openheartsurgerytheatre.com/, Les Compagnons Butineuers in Paris https://www.lescompagnonsbutineurs.org/ and Dans le Ventre directed by Rebecca Chaillon http://dansleventre.com/wordpress/ . When her friend Douglas told her of the opportunity to help share the story of the Venezuela diaspora through theater, she jumped at the chance, she said, 'count me in' (her favorite saying is "less is more").
John Pitman is a writer and epidemiologist based in Atlanta, Georgia.  Over a nearly 20 year career in public health, John has implemented public health programs and research initiatives with the US Centers for Disease Control and Prevention (CDC) in Africa, Asia, the Caribbean and the United States.  His primary area of research interest is the prevention of infectious diseases by blood transfusion; he has also worked on malaria, polio and Ebola outbreaks and campaigns. John currently works for a small biotechnology  company focused on expanding access to pathogen-reduced blood. Prior to joining CDC, John worked as a broadcast and print journalist for more than a decade. John holds Master's degrees in journalism and public health from Columbia University and Yale University, respectively, and a PhD in epidemiology from the University of Groningen (NL).  He is married to Kim Awbrey, a conservation ecologist, and has two daughters.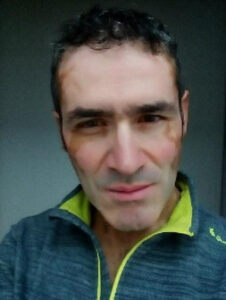 Antonio sabe que, para vivir plenamente, es necesario experimentar la vida desde la
sensibilidad; toda nuestra comunicación con las demás personas y seres que
habitamos en el mundo se da gracias a ella, no por las palabras o significados que
damos a las cosas. Al contactar con un niño, un adulto o con seres irracionales, el
vínculo real se da gracias a la sensibilidad, que nos es común a diferencia de los
significados. El éxito lo da hacerlo de maneras creativas.
Le motiva que entendamos este fundamento para ayudar a hacer posible un cambio
necesario e impostergable. Desde hace más de 25 años ha estado dedicado a la
práctica del arte como creador o docente; trabajando con niños o adultos, en escuelas
o universidades.
Como artista independiente, trabaja en diversos medios; su experiencia, sus estudios
en Bellas Artes y de Maestría en Escrituras Creativas, le hacen ver en el voluntariado
con TodoSomoS, una oportunidad de ayudar a mitigar el drama que viven los
desplazados y refugiados como personas vulnerables, y brindarles un momento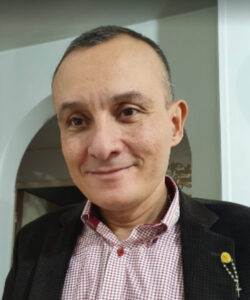 William has a firm belief that business, in addition to generating income and profit, must contribute to the greater society. He has no tolerance for injustice, especially when it involves children.
William is a PhD candidate in Business Administration. He holds a Masters of Science with a major in Finance, with a specialization in Financial Administration. In addition he is a certified public accountant and serves on the board of several academic institutions. He has more than 20 years experience as administrative and financial director and vice rector. In addition William has had a life long passion for academics and education and has served as professor for graduates and postgraduates at several institutions.
He sees his volunteer work with TodoSomos as a way to help with the situation of homelessness, displaced, refugees and 'vulnerables.'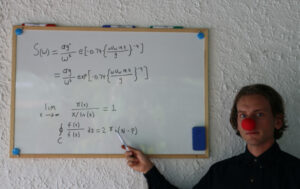 George is a certified Waldorf Teacher from Eugene, US  with two years of experience teaching grades 1 – 8. He has taken a special interest in music, science and circus arts as well as qigong, breathwork and meditation. George likes to spend his time dancing, juggling, singing and being generally silly.  He dreams of teaching in schools all over the world and applying these skills and interests with projects for humanitarian aid.